Offer Details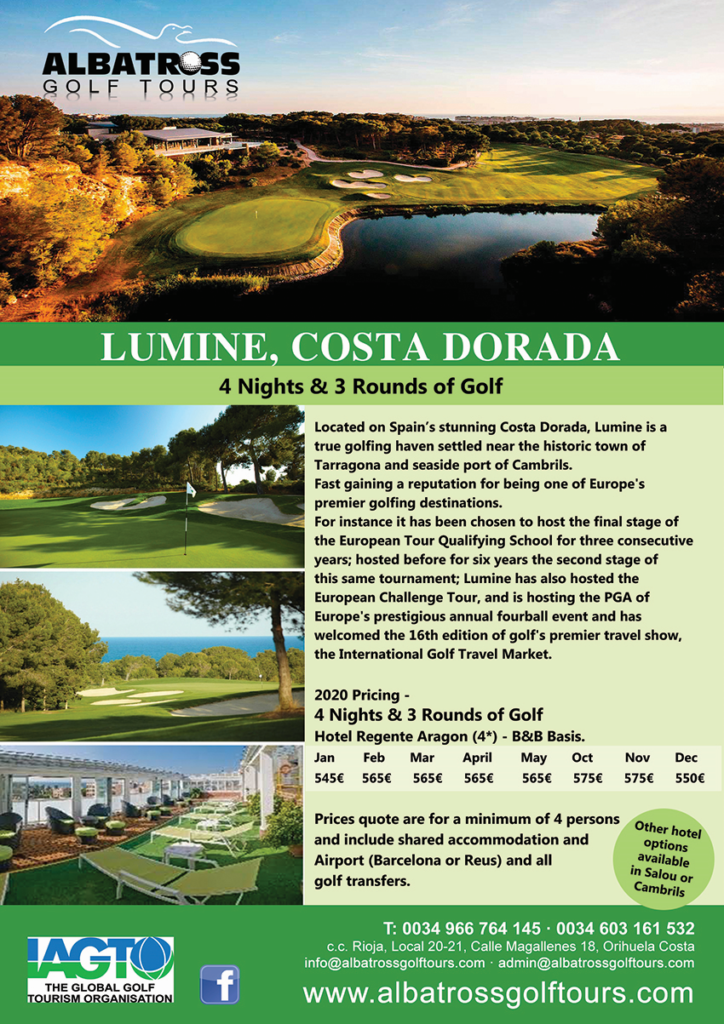 Lumine Golf Club is located within the prestigious Mediterranea Beach & Golf Community next to Portaventura in Costa Daurada, Spain. The community is situated on 500 hectares beautifully designed to face the Balearic Sea and isideally located in the heart of the Mediterranean only an hour's drive from the cosmopolitan city of Barcelona. Home to three golf courses, two of which were designed by golfing legend Greg Norman.
Designed by Greg Norman, the Lumine Lakes course is a true championship layout that will really test your golf. The holes have gently been laid out around a bird's habitat which now has been declared a natural reserve. The course is easy to walk but buggies are always available. Even though it's a challenging layout, amateurs can enjoy a nice round of golf since tees and hazards have been strategically placed. But as always, it's a good idea to be long and straight off the tee!
Nestling around a small mountain the Lumine Hills course has a lot of character and some very interesting features. Three of the greens have been placed in old quarries giving them a scent of the "Wild West", but otherwise the course can best be described as a slightly hilly parkland course. The course is both varied and technical forcing you to use all the clubs in your bag. As mentioned before the course offers some changes in elevation but many golfers prefer to walk the course.
The Lumine Ruins course is also a Greg Norman-design with ambitions to be one of the best 9-hole courses in Europe. It is built and maintained to the same specifications as the other two courses and when playing this course you will get the same kind of quality experience. A few holes have elevated greens but otherwise it is fairly flat and easy to walk. When building this course they found Roman archaeological remains dating back to the second century BC. These ruins were left to form an integrated part of holes 1 and 9, so if your ball ends up among these remains you are obliged to take a free drop.
All 3 course are managed by Troon Golf, ensuring the highest quality of maintenance and service.
Please see the video below